Because it was a topic, I tried to use it which became a person pillar.
What is Torus?
A service that allows you to easily send Ethereum by simply entering the twitter account or Gmail account of the other party.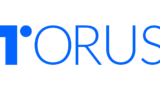 Torus Wallet
Torus Wallet is the easiest blockchain digital wallet available on the web. Take advantage of social logins like Google, Facebook, Twitter, Discord, Reddit and ...
I tried it.
So, I will send it to a person's Twitter account without permission.
Sending is easy. T
he destination had the following choices:
ETH address
Google Account
Reddit username
DiscodeID
ENS Domain
Twitter username
After that, put the transmission amount and send!
I sent it to some people without permission….
So, I sent it to my e-mail address.
Then, I received such an email in a few minutes.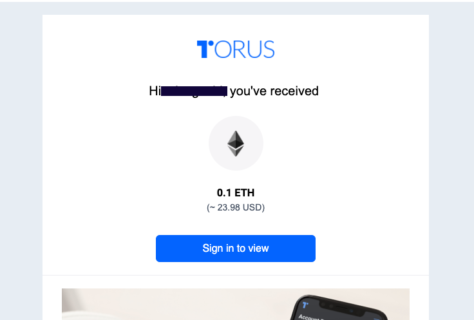 When I actually logged in with this email address, 0.1ETH was in it.
but but
Apparently, if you send it to your Twitter account, you will not be notified….
It is a super fatal bug that the notification does not come (specification?) However, I will take it to the expectation in the future w
Reference (or y, the article that was talked about)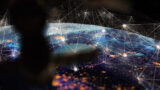 TwitterやLINEから仮想通貨送金可能に Torus社が機能拡張
イーサリアム基盤ウォレット「Torus(トーラス)」のSNSログイン機能が拡大、TwitterやLINE、LinkedInアカウントでも登録できるようになった。